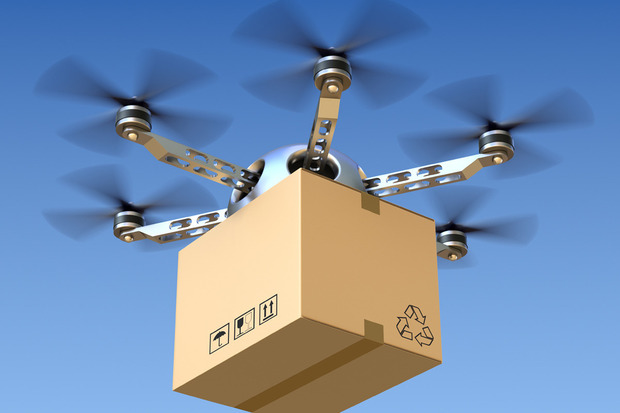 Shipping
Shipping in USA and Canada is free via Fedex Ground.
We do not ship internationally.
Shipping Process:
We will ship merchandise Monday to Friday, excluding national Holidays. Goods will be shipped the day after you receive an email receipt for your order confirmation pending availability and credit verification. You will then receive a second email once your order has shipped that will include your tracking number (US & Canada ONLY).
Shipping Method:
We ship for FREE within USA and Canada (tracking included). Typically orders will arrive within 7-10 business days. Should you wish to receive your order sooner please contact us at contact@100dronesforsale.com and we will be happy to arrange a pre-paid Fedex Express delivery for you.
What is your return policy?
We at DS Drones want you to be completely satisfied with your purchase.
EMAIL IS THE BEST WAY TO REACH US FAST!
Return Policy:
All return requests for unwanted items must be made within 7 days of your purchase or receiving the order. A 15% restocking fee will apply to any returned merchandise. Only sealed, UNUSED merchandise in its original packaging will be accepted. Not all items can be returned, please note our list of excluded items.
The following items CANNOT be returned:
• Cases
• Warranty
If you are unsatisfied with your order, please contact us via email at returns@100dronesforsale.com to obtain a returns approval number (RA#) before returning any merchandise.
EMAIL IS THE BEST WAY TO REACH US FAST!
To receive a credit:
Email our customer service department at returns@100dronesforsale.com and obtain a returns approval number (RA#).
Your RA# must be clearly printed on the outside of the box. Unfortunately we will not accept any returned merchandise without the RA# number clearly printed on the outside of the box. Returned items absent of a return authorization number will not be accepted and will be returned to the sender at the sender's expense.

Unfortunately we cannot accept returns 30 days after an RA# number has been issued to you.
Please ship your package with adequate insurance for the value of the contents. If your merchandise becomes lost or damaged while being returned, DS Drones will not assume responsibility.
You (the customer) are responsible for return shipping, brokerage fees, duties, and taxes (if applicable). In order to avoid incurring brokerage fees, duties, and taxes, return shipments from the USA or overseas should be shipped via the postal service (not via courier service), with customs documentation declaring that the contents are returned goods. Return shipments should be properly insured. DS Drones can not be held responsible for any loss, non-delivery or damage to the products during shipping.
Please be sure to enclose the sales receipt issued from DS Drones (or photocopy of original) with your returned merchandise.
Once we receive the returned item(s) from you, a credit will be issued to your account for the full amount of the item(s) less the 15% restocking fee and any shipping charges. Please allow 7-10 business days for us to process a credit to your account. Please note depending upon the credit card company, your credit may not show on your account until the following billing cycle.
Please properly package all products to be returned in a sturdy shipping box sealed with clear packing tape (not masking tape).
You will be instructed on where to send your return when receiving an RA#.
Incorrect items received:
If you have received an item in error, please contact our customer service at returns@100dronesforsale.com within 5 days of receiving your package and we will correct our error. PLEASE do not ship the item back before calling and receiving an RA#.
Damaged/Defective Items:
DS Drones prides itself in packaging your orders with great care. However, sometimes damage occurs and we need to be notified promptly in order to serve you better. If you do receive a damaged/defective item, we will replace the damaged/defective item(s) at no additional charge or refund your money upon receipt of the damaged/defective item(s).
If you received damaged items:
Save your shipping box! It needs to be inspected by the carrier. Claims cannot be made for damaged goods if the box is discarded. Contact our customer service number at returns@100dronesforsale.com to report damaged goods within 2 days of receipt of product. A returns approval will be given to you and a courier will pick up your package within 3-7 days. A refund will be issued to you on your credit card when we receive the damaged goods providing all conditions of our return policy are met, or we can ship out a replacement item.
Refused Orders:
Any order sent to a customer that is refused will be charged the shipping costs plus a restocking fee of 15%.
Returned Orders Due to Incorrect Address:
If your order is returned to us due to an incorrect address given by you (the customer) at the time of ordering, we will re-ship the order at your own expense. If you (the customer) choose not to have the order re-shipped, you will be charged a 15% restocking fee plus the original shipping charges. We will only ship to the billing address provided at checkout.